Welcome to the Oswego YMCA
The Y is a cause-driven organization that is for youth development, for healthy living and for social responsibility. That's because a strong community can only be achieved when we invest in our kids, our health and our neighbors.
SCHEDULES
PROGRAMS
OSWEGO YMCA
Phone 315.342-6082
Fax 315-343-3750
Hours of Operation:
Monday - Thursday: 5:00am-9:00pm
Friday: 5:00am-7:00pm
Saturday: 6:00am-3:00pm
Sunday: 8:00am-12:00pm
Holiday Closings
New Year's Day
Easter Sunday
Memorial Day
July 4th
Labor Day
Thanksgiving Day
Christmas Eve- Close at 12:00pm
Christmas Day
ADDRESS
265 West First Street
Oswego, New York 13126
News from the Oswego Y
Halloween Spooktacular
It's a Monster Mash!
Join the YMCA on Sunday October 29th from 1-3pm.
There will be games, snacks, crafts, and a bouncy house!
Come dressed up in your holloween costume and be sure to bring a canned food donation.
Try The Y October!
It's that time of the year again!
Time to Try the Oswego YMCA.
Come to try the Y for 3 consecutive days, totally free and if you chose to become a member, we'll waive the joining fee! That's a $25 savings.
Here at the Oswego YMCA we have over 60 fitness classes weekly, free child care while you workout, family programs, and so much more!
Be sure to stop in before this limited time offer comes to an end!
Run for the Pies
Thursday, November 23rd.
Start: 9:00
Sign In: 8:30
Run/Walk Entry Fee:
- Canned goods & pantry items for the Salvation Army & Human Concerns.
- Dry dog food & cat food for the "pet pantry" Humane Society
Create your own user feedback survey
DAY PASSES
Day passes allow users full access to age appropriate Y Facilities and Group Exercise Classes for the day, users may leave and come back.

$5 YOUTH 18 and younger

$12 ADULT 19 and older

$20 FAMILY 2 adults and children in same household
Recipe of the Month
PUMPKIN BISQUE
INGREDIENTS
1 1/2 tablespoons extra-virgin olive oil
1 cup chopped onion
3 garlic cloves, minced
3 cups solid-pack pumpkin, canned
2 cups low-salt vegetable broth
2 teaspoons sugar
1/2 teaspoon ground allspice
1/2 teaspoon dried crushed red pepper
1 1/2 cups unsweetened coconut milk, divided
Salt and pepper
Pepitas, for garnish
DIRECTIONS
Heat the oil in a heavy large pot over medium heat. Add the onion and garlic. Sauté until golden, about 10 minutes.
Add the pumpkin, broth, sugar, allspice, and crushed red pepper. Bring to a boil. Reduce the heat. Cover and simmer until flavors blend, about 30 minutes.
Working in batches, puree the soup in a blender until smooth. Return the soup to the pot. Bring the soup to a simmer, thinning with coconut milk to the desired consistency. Season to taste with salt and pepper.
Ladle the soup into bowls. Sprinkle with the pepita seeds, drizzle with a teaspoon of coconut milk, and serve.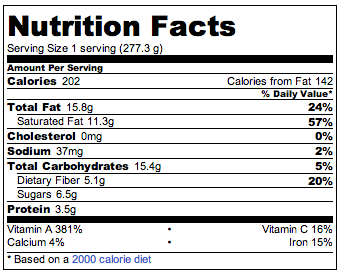 NEWSLETTER